Home >>About Us >>Sisters >>Rush >>Events >>Gllery >>Links >>Guestbook
Our History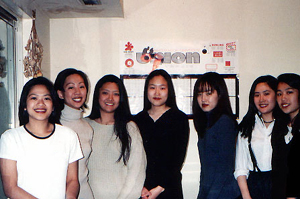 On March 9, 1995, seven courageous young women at Binghamton University set forth to establish an organization that represented their values and ideals of Asian-American culture – Kappa Phi Lambda Sorority, Inc. These young women, Elizabeth Choi, Karen Eng, Rei Hirasawa, Hee Cho Moon, Chae Yoo Park, Samantha Somchanhmavong, and Connie Yang, envisioned a sorority that would encompass values such as sisterhood, community service, and cultural diversity. With these values instilled, Kappa Phi Lambda has now expanded to 17 colleges and universities, and is undoubtedly still growing at an amazing rate. The sisters of Kappa Phi Lambda Sorority are made up of a medlee of different races and welcomes anyone of non-asian ethnicity. The sorority's goal is to share its values with anyone who believe in the same ventures it strives for. With emphasis on the importance of academic excellence, sisterly bonds, and Asian-awareness, Kappa Phi Lambda has and will successfully leave behind a legacy of eternal sisterhood that its seven founding mothers worked so hard to achieve.
In the Fall of 1999, thirteen admirable women at Rutgers University embarked upon a challenging yet rewarding journey towards sisterhood. These 13 strong, ambitious, and hardworking pioneers, Irene Chan, Sophia Chan, Gina Coquia, Ruth Ding, Jennifer Jose, Denise Lai, Debra Louie, Michelle Quon, Yen Quan, Jaymee Racho, Valerie Seto, Patty Tsai, and Amy Wong, worked to bring a unique and diverse organization to Rutgers University. Throughout their arduous journey, the charters experienced many trials and hardships, yet they remained adament on conquering their goal. Through the process, they developed strong, irreplaceable sisterly bonds and still remain close today… and on November 7, 1999, Kappa Phi Lambda became the first Asian Interest Sorority in New Jersey.
Our Mission
We, the sisters of Kappa Phi Lambda Sorority, Inc., strive to strengthen sisterhood amongst women by providing service and promoting cultural diversity to our members and our community, thus securing the bond of kinship for posterity. Kappa Phi Lambda exists to further educate individuals about pan-Asian culture, while keeping its own identity. We aim for academic excellence, keeping in mind the importance of education and learning as the key to strength, awareness, and fulfillment.
Our Symbols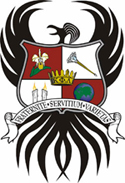 Creed: Sisterhood, Service, Cultural Diversity
Colors: Red, White, Heather Gray
Mascot: Phoenix
Flower: Orchid
Gem: Diamond